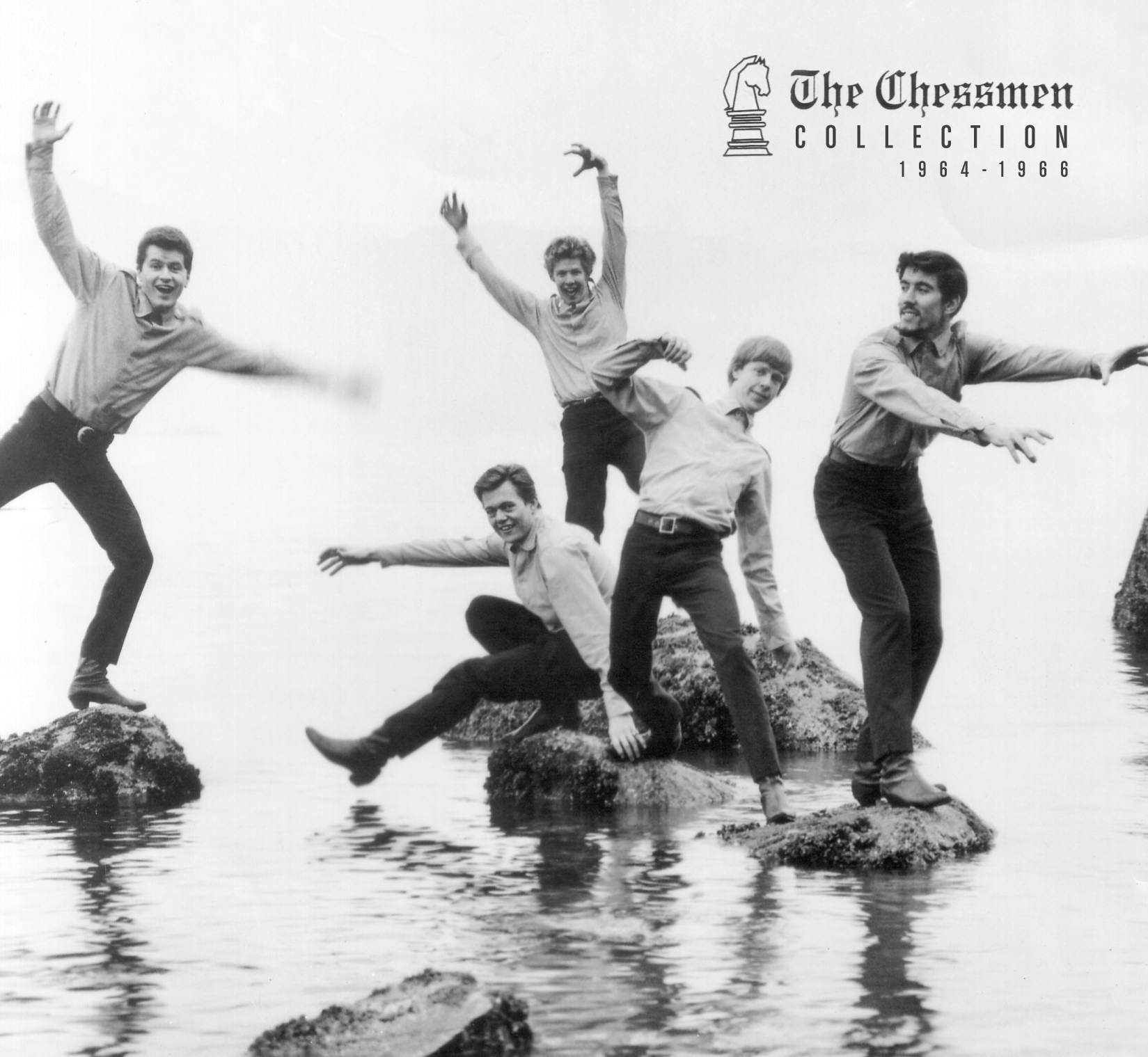 THE CHESSMEN formed in Vancouver, B.C. in 1963 and first released an instrumental 45 of "Meadowlands"/"Mustang" on London Records. Their follow up single featured Terry Jacks on vocals, singing "The Way You Fell" and "She Comes By Night," which reached #4 on the local charts. Members Terry Jacks (rhythm guitar) and Guy Sobell (lead guitar) were joined by several different bassists and drummers during the band's existence, including members Bill Lockie, Al Wiertz, Miles Kingan, Larry Borisoff, Kenny Moore, and Duris Maxwell. The band traveled to Nashville in 1965 with a newly added member Bruce Peterson, who played electric 'Chordovox' accordion. In Nashville they recorded two singles for Mercury records before their break up in July 1966. 
This long awaited CD, released in 2010,  contains all of the Chessmen's singles fully remastered from the original master tapes, under the supervision of Terry Jacks. Also included are bonus rockin' tracks of the band playing live in 1966, and an unreleased track from their first recording session.
A rich historic booklet contains never before seen photos of the band, shot by award-winning Vancouver photographer Franz Lindner (1999-2010), and the full story of the Chessmen from day one.
6. What's Causing This Sensation 
10. There's No Blood In Bone 
13. You Lost Your Game (Early Band Track Demo)