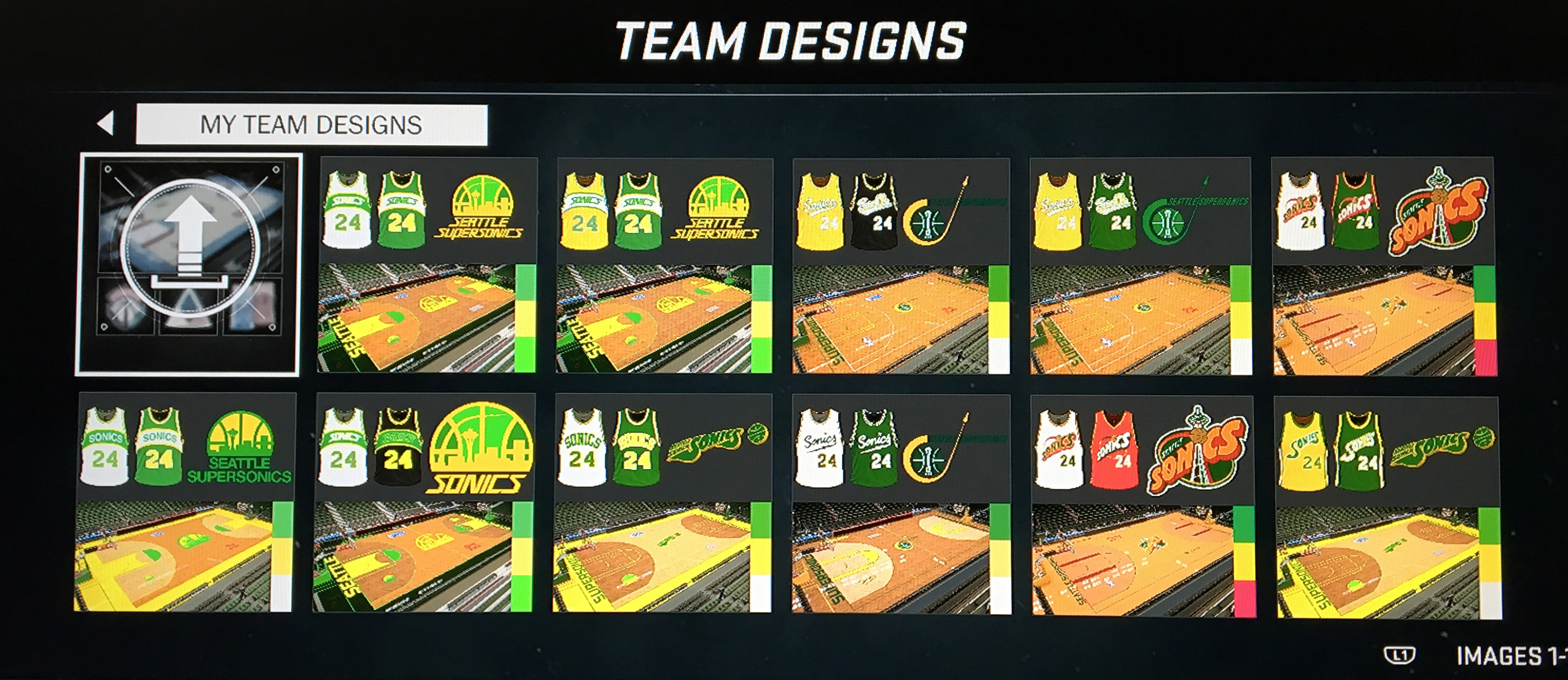 >BRING BACK THE SEATTLE SUPERSONICS IN NBA 2K PS4
Use online features/nba2k.com to set up your Supersonics.
for Supersonics vintage artwork.
This feature is available since
NBA 2K16
for multiple modes. 
It is best in the latest game,
NBA 2K17
, which allows ACTUAL LEAGUE expansion TO SEATTLE IN MYLEAGUE! THIS YEAR, SHARING OF DESIGN SETS IS AVAILABLE, WHICH MAKES A TEAM WARDROBE ACCESSIBLE ANY TIME! 
Search "Supersonics," or SEEK OUT PSN user monoinvcf TO USE THESE Sonics sets!

THESE SETS  INCLUDE FULL PREPARATION OF TEAM & CITY NAME WITH ERA LOGO, PLUS MATCHING HOME COURT GRAPHICS.