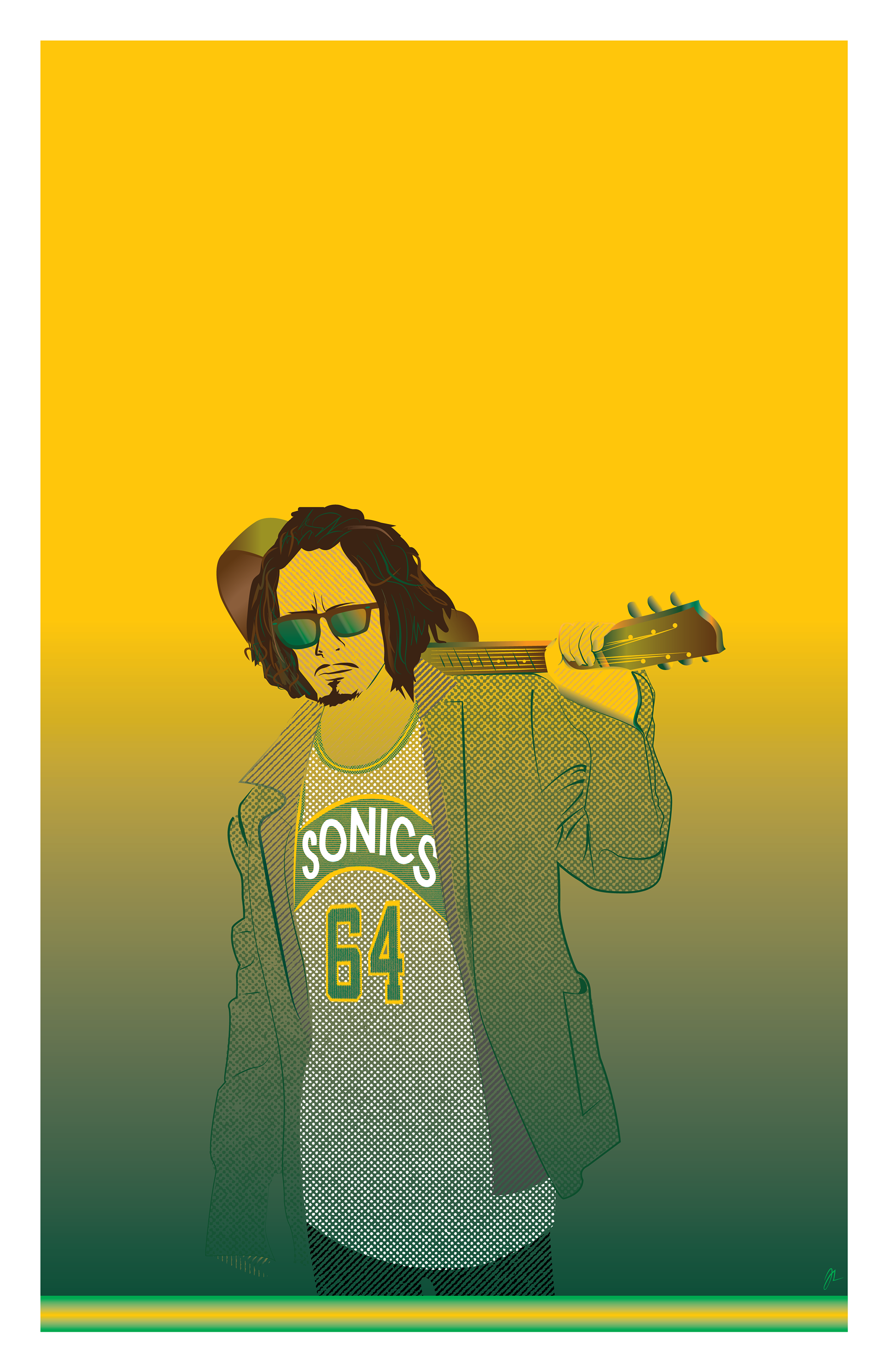 July 20, 1964 - May 18, 2017
It's known through the connected online world that Chris Cornell was a Seattle SuperSonics fan, likely all his life as a Seattle kid. The National Basketball Association's SONICS were simply "stolen" from Seattle and its fans in 2008, after 41 years of success and an NBA World Championship in June 1979. This came after so many successful seasons, three Western Conference titles, an accumulated worldwide fan base, and only due to bad political decisions by City "leaders". YouTube even has a clip of Chris' disgust for the SONICS' departure, live from the Gorge in George, Washington during the summer of 2011.
This design was inspired by discussions I had with a good friend who loves music. His name is Elden, and we worked together for one year in south downtown (SODO) Seattle. 
Elden once mentioned that Chris would sometimes wear
 an "arch" SONICS jersey in the late-80s. Elden was good friends then with Mother Love Bone's Andy Wood in particular. Cornell and Wood were roommates.
I quickly had a thought one day recently: it might be a fun image to "paint" the legendary Chris Cornell in a SONICS arch jersey again. Understanding his love for the SONICS, it seems necessary.